We at Andh Apangjan Vikas Mandal Believing that humanism is worshiping of God. Keeping this in our mind Charitable Trust works for the overall development of the Blind and Handicapped children since the The Administrator Mr. Jashvant P Dabhi takes personal care of the disable children to make them well educated cultural and Self – Dependent. The President of the Institution Mr. L. R. Patel. Senior vice President Mr. Praman Sharma and Vice President Satish K. Patel always give their precious guidance for the development of the institute.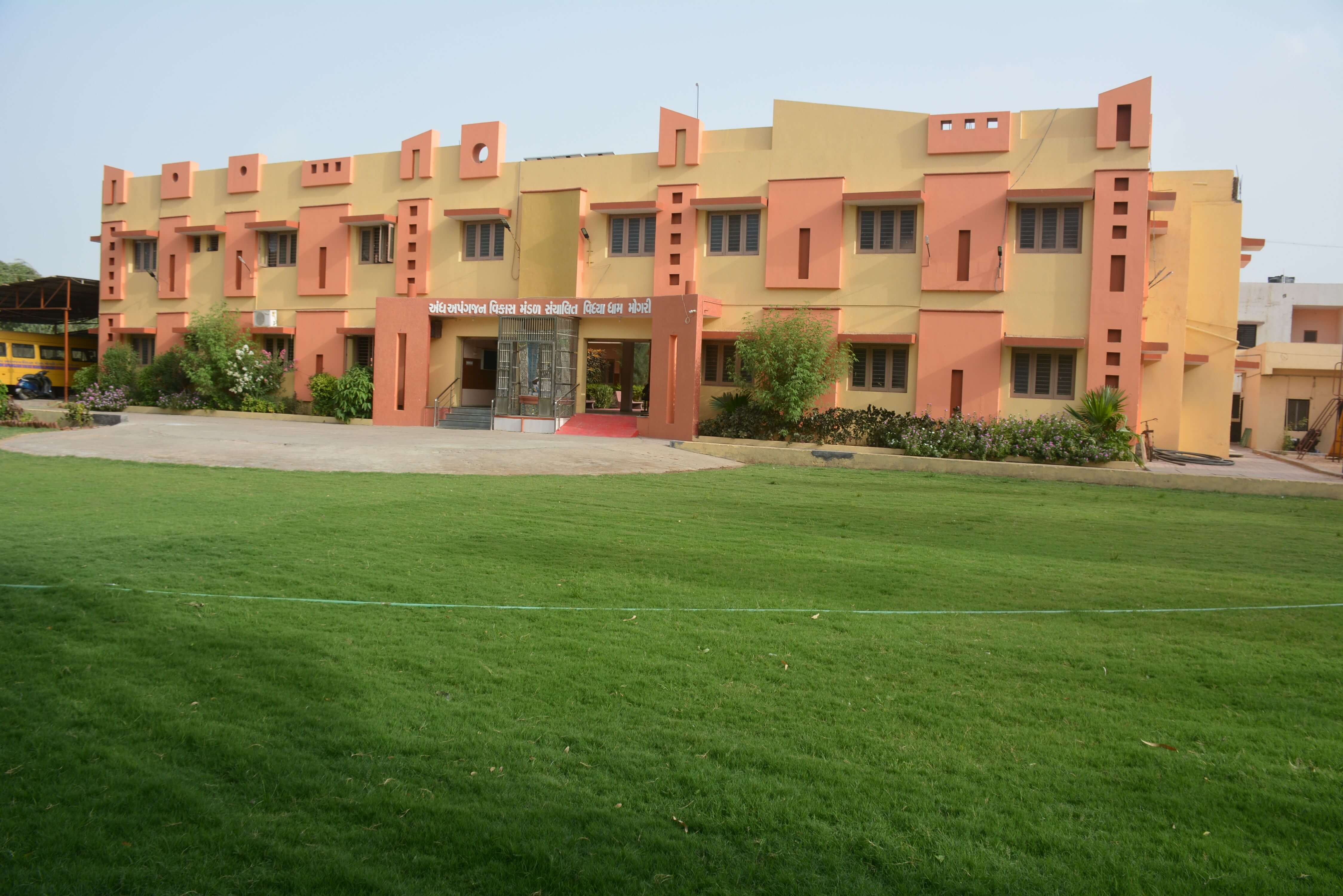 The building of the institute has been made with the help of Rohini Finch Daughter of Kusumben V. Patel and Anand of Dilipbhai Patel At Present The Education work is on going in the construction of 15000 square feet of land in 35000 suqare feet of Mogri. All the Children ethenicity of discrimination except to boarding including grates education is given.
At Present about 120 Students are Studying in this Institute.

The School Campus is surrounded by Natural, Beautiful and Peaceful area at "Mogri" near Anand.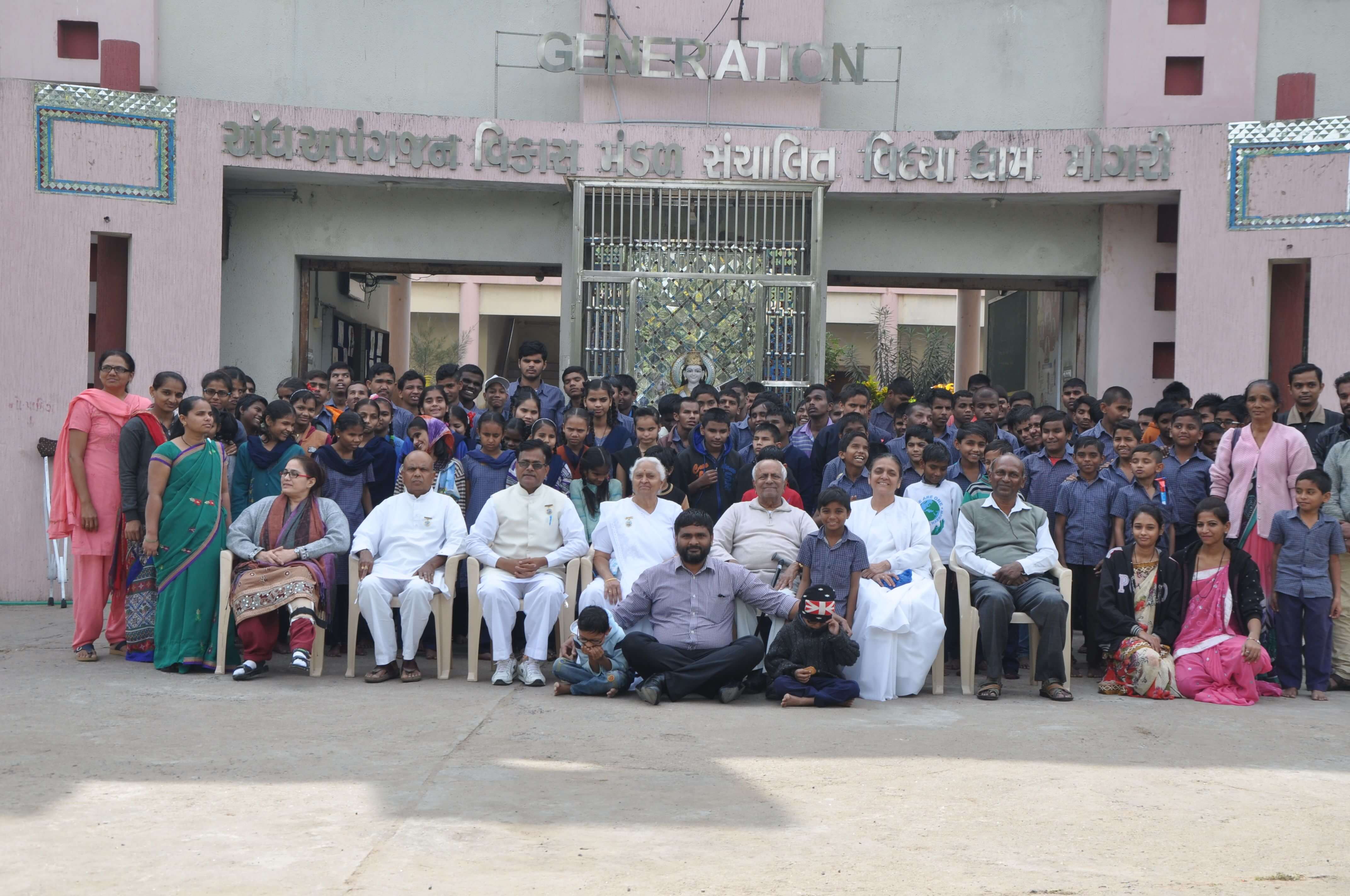 The children of this Institution have demonstrated keen Interest in Music by participating in Musical Programs in various schools and colleges. The Orchestra Group of this Institution Professionally conducts Music Programs in various Parties, Marriages or the 'Shrandanjali' Functions.
This institution also take outdoor students and impart education to them Salient Occasions II. the Independence Day, Republic Day and the Viklang Day (3rd December), 4th January Louis Braille's Birthday are celebrated with much Fun Fare. Annually One Picnic and one two days Educational Tours are being conducted by the school.
Blind students learn by the "Braille" System, there are Blind Teachers who teach to Blind Students, which acts as a Huge Motivation Factor to motivate the disabled students, various competitive sports tournament are conducted, the winners are rewarded. On the Annual Day (23″ February ) the students get the Opportunity to demonstrate their Skill by Singing, Playing Sports and even by Mimicry. Other Cultural Programs are also organised like Dance, Including Folk Dance and Music. This Annual Day function is quite an Unique Program and is Eagerly awaited by all.
Mobility and Rehabilitation is taught to the children, as to how to Bathe, how to Eat and how to Walk and Speak Eloquently also how to maintain Hygiene standard while Washing Clothes and Placing the Clean Clothes in an orderly manner is taught and periodically monitored.
On its Agenda, this Institution is going to start a Self Employment Training Center for the Students post Xth and XII the Standard. A Physio Therapy Center, B.Ed. college and Braille Library.
Activities this Institute has Independent Class rooms from KG to Std XII, where quality education is being imparted.
This Institute has Boarding (Hostel) Facility Independent and Separate for the Boys and Girls Student.
This Institution is very particular about the Potable Water being given to the Students and has the Requisite Facility for the same.
This Institution has its own Musical Center of Akhil Bharitya Gandharve Mahavidyalay Mandal (Miraj). This institution Also Provide Computer Education.
This Institution has Beautiful Dinning Facility where quality, Nutritient and Hygienic Food Served. There are two Dining Halls each having 100 capacity, where Fresh Food is served to all. Breakfast, Lunch, Mid-day Snacks and Dinner are served daily.